Shopping Cart
Your Cart is Empty
Thank you for your business!
You should be receiving an order confirmation from Paypal shortly.
Exit Shopping Cart
Looking for something special? Check Out Our Shop
Looking for that great family pet???
Give me a call and have a chat about your new family member!
Call Andrea on 0418171896
Do you live on acreage and are looking for a dog who is suitable (or used to) rural living?
Our dogs in care (big and small) are able to be tested with the variety of livestock (eg feathered and furry) prior to being adopted.
For Guardian breeds please see our Maremma Rescue Page or if your interested in a smaller house dog that is good on acreage and trustworthy around stock, just give me a call on 02 6355 5004 or 0418171896 (evenings are best) to discuss your situation and what your looking for.
________________________
All dogs are wormed and treated for fleas on arrival.
They are all desexed (no exceptions), vaccinated, microchipped, on heart worm prevention and groomed (with notice) before being rehoused.
NSW Rehoming Number R251000020
For more information on any of the dogs listed on this page,
call Andrea on Mobile 0418 171896,
email [email protected]
PLEASE NOTE: PLEASE NOTE: PLEASE NOTE:
I CANT STRESS THIS POINT ENOUGH...............Prior to taking your new dog home, please ensure that you have a secure, escape-proof pen for them to be safely housed in so that they can settle in and bond to you and your property. I DO NOT encourage tethering a dog! This 'bonding' can take several weeks, and if dogs are given 'free reign' too soon they will soon learn to roam/wander onto neighbouring properties... bad habits are very hard to break, it's easier to prevent them from learning them in the first place.
Slowly, slowly... it takes time , sometimes months, to introduce them to new properties so that they know to stay where they are supposed to be.
Please Note: Our priority is to place the dogs into the situations which are right for them, which is not always the first people to enquire. No offence to those who arent chosen to potentially adopt the dog in question.
Max 7 yrs male
(Companion on acreage)
Max is a companion dog, would suit a rural property as a house guardian/pet. He is good around stock and respectful of good fences. He is well handled and will love his family. He will need formal introductions to people who visit regularly and will love them like family when he gets to know them.
Adoption fee $500
© PetRescue Ltd 2004 - 2021
Pictures still to come of new dogs in.....
Snowy - 2 yrs old male Lovely young fellow who is looking for his perfect family as a companion dog.
Snow - 8 yrs old male. Gorgeous companion dog good on acreage, needs to be house pet.
Maremma Sheepdog Rescue
Below are some of the dogs who have already found their new families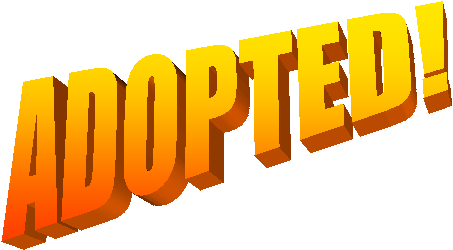 Finn - 2 yrs old femaleFinn - 2 yrs old female
Lottie - 3 yrs old femaleLottie - 3 yrs old female
Brina - female 2 yrsBrina - female 2 yrs
Atlas male 2 yrs oldAtlas male 2 yrs old
Kushu- female 2 yrs oldKushu- female 2 yrs old
Tari - female 10 yrs oldTari - female 10 yrs old
Tiger - 5 yrs old maleTiger - 5 yrs old male
Skyla - female 12 monthsSkyla - female 12 months
Prince male 18 monthsPrince male 18 months
Chucky - male 5 months oldChucky - male 5 months old
Lulu female 6 yrs oldLulu female 6 yrs old
Rocco male 4 yrs oldRocco male 4 yrs old
Jazper - male - 12 months oldJazper - male - 12 months old
Harry male 6 yrs oldHarry male 6 yrs old
Iggy - Male - 2 yrsIggy - Male - 2 yrs
Zeus - Male 4 yrs oldZeus - Male 4 yrs old
Daisy 1 yr oldDaisy 1 yr old
Millie - 2 yrs oldMillie - 2 yrs old
Sasha - 2 yrs old Sasha - 2 yrs old
Polar 2 yrs oldPolar 2 yrs old
Snowy 2 yrs oldSnowy 2 yrs old
Maestro - 1 yr oldMaestro - 1 yr old
Sam 4 yrs old Sam 4 yrs old
Sebastian 6 yrs old Sebastian 6 yrs old
Chewy 1 yr oldChewy 1 yr old
Bingo 2 yrs oldBingo 2 yrs old
Ralph 2 yrs oldRalph 2 yrs old
Marley 1 yr oldMarley 1 yr old
Hamish 1 yr oldHamish 1 yr old
Rossi 3 yr oldRossi 3 yr old
Alaska - pup 12 wksAlaska - pup 12 wks
Misty -12months oldMisty -12months old
Princess 3 yrs oldPrincess 3 yrs old
Poppy - 8 weeksPoppy - 8 weeks
Lilly 8 weeksLilly 8 weeks
Casper 12 months old Casper 12 months old
Alvin - 3 yrsAlvin - 3 yrs
Freddy 9 monthsFreddy 9 months
Lara 3 yrs oldLara 3 yrs old
Shop- Calendar and Photo Book
BUY YOURS FOR 2014 NOW!!!
Books are available directly from here, or click on the 'cart' link above.
Maremma Sheepdog Diary/Weekly Planner for 2013
/